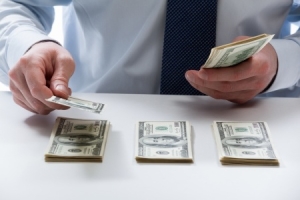 A professional appearance is extremely important to financial institutions. Properly maintaining cleanliness and order conveys the physical image that reflects your top-notch service.
The JanTech Difference
JanTech has a long history of providing service to financial institutions; our staff at JanTech knows how to maintain your business' reputation.
JanTech runs background checks on each our Cleaning Specialists.  We value you as our customer and  you can be confident that our staff is dependable and trustworthy.
We focus on the details, keeping your place of business professional, orderly and clean.
Because financial institutions experience large volumes of traffic, the floors in your office need special attention. We provide complete floor maintenance programs to ensure that your floors look their best all year round.
The best way to maintain the professional appearance of your financial institution is to find a cleaning company you can trust. JanTech Building Services, Inc. has the proper techniques for your office!