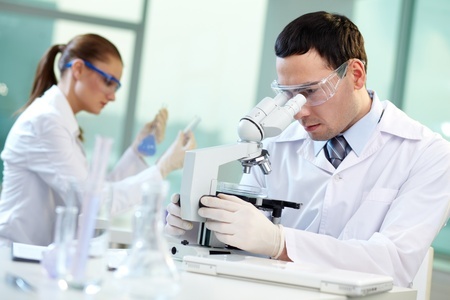 The unique cleaning requirements of your facility are always on the forefront of our agenda.
JanTech is equipped to work in:
Clean rooms
Laboratory environments
Medical facilities
Cleanliness and disinfected surfaces are a top priority in these facilities. Beyond your unique specifications, a normal practice for us adds focus to frequently touched areas such as door knobs, light switches and bathroom faucets.
The JanTech Difference
Successful businesses are masters at time management. Each moment spent in the workplace counts as a moment of productive results. JanTech is your choice for one more way to optimize your company's time management. We know your facility can have highly classified information.  We ensure that your confidentiality is top on our priority list.  Our Cleaning Specialists are hand-picked for each client and thorough background checks are completed on each employee.