As an additional service, JanTech offers a carpet maintenance program, FiberBrite™. The FiberBrite™ System uses the latest technology providing a low moisture carpet maintenance program. Clean floors drastically influence the wellness of a facility's environment. This system is perfect for carpets that endure high traffic and potentially staining environments. FiberBrite™ allows us to preserve the overall quality and appearance of your carpets even in the most heavily soiled areas.
A thorough, convenient process, FiberBrite™ uses polymer science to clean your carpet more effectively and efficiently.  With less drying time than traditional extraction cleaning methods, our polymer agents work simultaneously detecting allergens and dirt particles.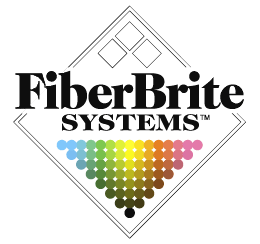 Efficient, Cost Effective, Convenient
FiberBrite™ cleaning ensures a brighter carpet that will last longer, smell better, and also cost less in maintenance. Because FiberBrite™ does not require time to dry, we can construct a cleaning program convenient for you.
Our Fiberbrite System™ provides several advantages including:
Maximize your investment
Protect your corporate image
Extend the life of your carpet
Reduce maintenance frequency
Reduce downtime and drying
Improve convenience of scheduling cleaning
Provide a cleaner, healthier, odor and allergen-free work environment
Thanks to polymer science advances, FiberBrite Systems™ can keep your carpets cleaner, brighter and your work environment healthier. Our entire virtually-dry process takes place in a small fraction of the time a high-wet cleaning requires… yet carpets are cleaner, brighter and odor free.
Polymer agents are applied with minimal moisture and brushed deeply into the carpet fibers
Polymer agents quickly begin to dry and hungrily pick up dirt particles, allergens and residues from previous high-wet cleanings
Final vacuuming removes the polymer particles carrying away the dirt and other undesirables
The result is a carpet that looks brighter, wears better, smells better and costs less to maintain.

Our virtually-dry process delivers a truly cleaner "clean", drastically reduces downtime and enables our team to customize a program to your needs and schedule. Compare our virtually-dry process versus high-wet systems.
Feature
FiberBrite™
Virtually-Dry System
High-Wet System
Drying time
.5 hour
3-8 hours
Return to traffic
1 hour
4-8 hours
Detergent / solvent residues
NONE
YES
Resoil tendency
LOW
HIGH
High residual moisture allowing mold and microbial growth
NO
YES
Allergen reduction
HIGH
LOW
Odor reduction
HIGH
LOW
Brighter appearance
HIGH
LOWER
Wear factor
LOW
HIGH
Maintenance factor
LOW
HIGH
Downtime and disruption
LOW
HIGH
Scheduling convenience
HIGH
LOW
Customized maintenance plan for different traffic volumes
HIGH
LOW
OVERALL VALUE
(Cost vs. Appearance, Downtime, Effort and Frequency)
VERY HIGH
LOW
Best overall value with the lowest inconvenience. FiberBrite™ Systems virtually-dry process is ideal for creating customized maintenance plans for facilities that have extremes in traffic and soiling patterns.
Cleaning frequency can be optimized to an area's needs while maintaining the same overall carpet appearance.
Monthly and quarterly programs are available
No weekend scheduling (No overtime for maintenance facility or maintenance staff)
Usually process is all in one evening
Client Testimonials
We believe that FiberBrite Systems™ can keep your carpets cleaner, brighter and your work environment healthier. But don't just take our word for it. Read what others are saying about the FiberBrite™ difference.
Read what are clients are saying about FiberBrite Systems™.
I wish to thank you and your wonderful staff at FiberBrite™ for the excellent service that you have been providing. I know our carpet has been somewhat of a challenge to you and your team but it has never looked better! I have been extremely impressed with the effort put forth by FiberBrite™ in order to get our old carpet looking new again.
Each and every time we have had a scheduled cleaning the staff is always on time, professional and courteous. Thank you for providing such great customer service, good follow-up and for always working around our hectic schedule.
I want to thank you both for introducing your company to TASKEM, Inc. When I initially met with you, I can honestly say I had some reservations that the FiberBrite™ System could really do the things you were claiming.
We have a manufacturing facility that is kept very clean by our employees, but over time, we still accumulate dark traffic patterns throughout our office areas. We had tried just about every method out there from bonnet cleaning to steam cleaning, but nothing seemed to really remove the darkened traffic patterns.
Your rep assured me the FiberBrite System™ could remove the traffic patterns along with the dirt. He offered to bring in the system and demonstrate its capabilities, and he was right. The initial area of carpeting he cleaned looked fabulous. It was hard to believe that such a simple system removed the dirt and almost all of the traffic patterns.
TASKEM was so pleased with our initial cleaning, that we took the option to have FiberBrite Systems™, Inc. clean our carpeting on a quarterly basis. We have had our carpeting cleaned 3 times now, and each time it has looked just as good as the first.
I would highly recommend FiberBrite Systems, Inc. to anyone.
Few times can I say a company exceeded my expectation but I am happy to say your company did everything you promised and more.
The crew and supervisor were prompt. They were dressed professionally. They got out stains that were left by our former cleaning service. The carpets look great and the fellas told me the carpet dried in half the time. Let's talk about maintenance services.

We were very satisfied with the carpet cleaning that was done on our office carpeting in September. We thought that we would have to replace all the carpeting in the hallway in our front offices, as they were so soiled from the grease and dust from the factory area. However, with your FiberBrite Cleaning System™, you were able to clean the carpets so well that now we do not have to replace them.
You have saved us a great deal of time and money. We appreciate that very much and look forward to continuing service from FiberBrite™ on a monthly basis.

Just a little note to tell you how much we appreciate, the carpet cleaning services you have provided us on our NASA/Glenn contract.
The dry cleaning process you suggested has definitely helped in areas where we needed a quick carpet cleaning turn around.
Thanks for your professionalism and for being responsive to our needs.
We, look forward to working with you in the future.

Fusion has used a few different vendors (with different methods) to clean their carpets in the past. Although the carpets looked better, I never had as many compliments about how nice the carpets looked and smelled until I tried FiberBrite™, and according to you, it gets better with each cleaning, which is amazing since they look so nice now.
The customer service couldn't be better either. After an office was overlooked (it is hidden), you promptly scheduled to come back to clean it. The price is right, the carpet is clean, and you have one happy, satisfied customer on your hands. I hope this type of cleaning continues each time we ask for you to come because each Fusion employee experienced a fresh feeling when walking the halls and offices after your visit-all except the guy who was overlooked, that is. But soon he too, will find what it's like to walk into a nice fresh clean office.