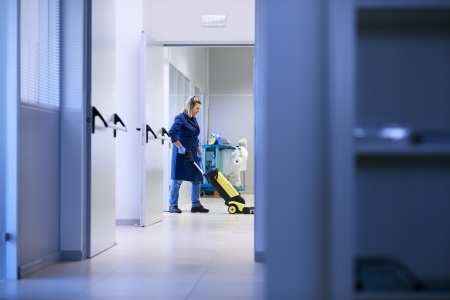 JanTech provides cleaning services while you are away. This allows you to start each day with a fresh, clean, germ-free environment.
We offer later afternoon and evening services ensuring that your employees can work in an optimal environment and concentrate on their duties.
Evening janitorial services typically include:
Trash removal
Dusting
Sanitizing of "frequently touched objects"
Vacuuming
Restocking restrooms
Disinfecting restrooms
Sanitizing "frequently touched objects" such as door knobs, light switches and phones ensures a healthy working environment for your employees.
Experience The JanTech Difference
Our systematic approach is unique in the industry and has been developed and perfected over the years. Every company is unique in its requirements. JanTech customizes each cleaning solution to your specific needs & requests; working to ensure a consistently clean environment from your lobby to your break room.