JanTech offers a variety of staffing options.  Among these options is the presence of a Day Porter.  A Day Porter's responsibility is to maintain the cleanliness of all heavily occupied areas throughout your facility.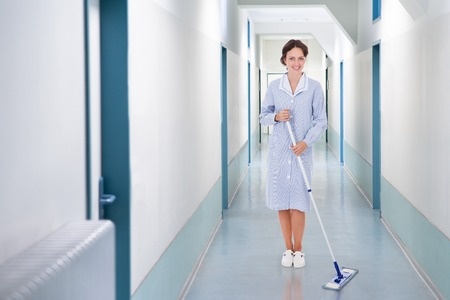 Our Day Porter will attend to the following areas ensuring they are tidy and debris free:
• Entranceways
• Break-rooms
• Lunch-rooms
• Conference rooms
• Lobbies
• Stairwells
• Restrooms
• Other heavily occupied areas
Day Porters are typically expected to keep restrooms sanitary and well stocked throughout the day.
Customizable Schedules
The responsibilities of a Day Porter are completely customizable and we can follow a schedule of desired activities.