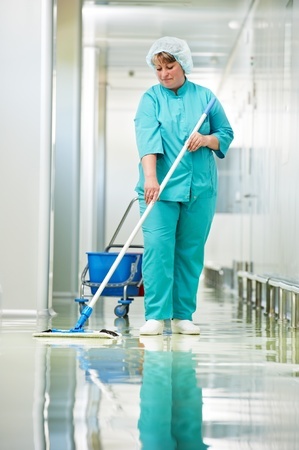 JanTech Building Services, Inc. has the experience and expertise to maintain your medical facility's cleanliness, helping your patients and staff stay healthier and happier. We follow all healthcare cleaning standards and regulations, ensuring safety for everyone.
JanTech uses advanced cleaning products to minimize and prevent healthcare associated infections.
Our Cleaning Specialists maintain certification in medical related training programs such as Blood Borne Pathogens and all HIPPA guidelines.
JanTech will keep your mind at ease and can be trusted when it comes to your medical facility.
Let JanTech Help
JanTech Building Service, Inc. knows the best way to promote your facility as one with a clean, healthy environment. Whether it's a hospital, outpatient, or surgery center, when people are confident in a facility's cleanliness, they have a better experience and are more likely to give positive recommendations. Let JanTech help you build your business!